Welcome to the official webpage for Harrison Trimble High School. Check in with our webpage often to stay up to date on what's happening at our school.
Go to "Our School" > "Calendar" to stay informed on upcoming events.
"Pride in ourselves. Pride in our school. Pride in our community."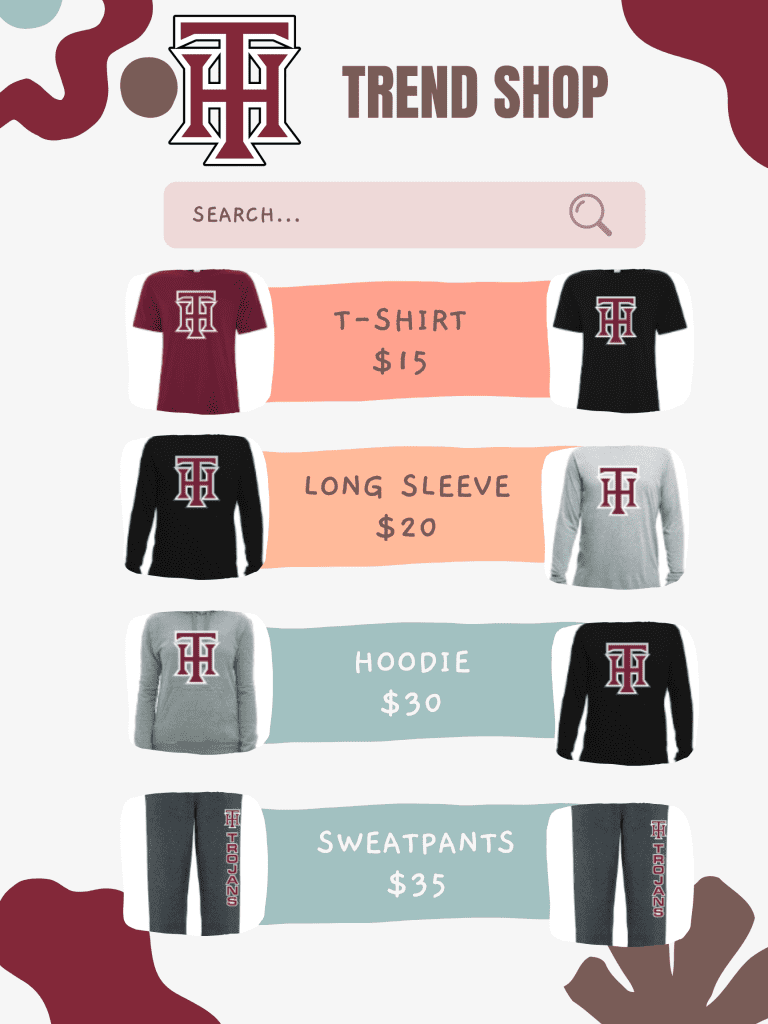 HTHS Trend Shop
Are you looking for HTHS clothing? A new sweater? A gift for an upcoming holiday? Here are some upcoming events where you can purchase some clothing:
1. Online until November 20th: https://shophthsathletics.com/collections/hths-general-store
2. At Parent-Teacher – There will be a table set up in the 2nd floor lobby. Cash Only.

– Thursday evening from 5:30pm to 8:00pm
– Friday from 1:00pm to 3:30pm
3. Every day at lunch at the Trend Shop for students only (located next to the cafeteria).

SCHOOL CLOSURE & BUS DELAYS
This week is the first week we are collecting donations for the Fill the Bus Food Drive. Students will be given a ballot for each item brought in which will be entered into a weekly draw for gift certificates and […]
Here is the schedule for the day on Wednesday. So far looks like a great day weather wise! 8:45 – 9:35 Period 19:40 – 10:30 Period 210:35 – 11:25 Period 3 (at the end of class, students must go directly […]
We are entering our second week of Trojan Trek – our annual fundraiser to support the neo-natal intensive care unit (NICU) at The Moncton Hospital. Check out the calendar below to see what activities we have planned: